Gator Gang is headed TO Earth!
8,888 unique collectible Gators from the team that has donated $3.7M+ to worthy causes.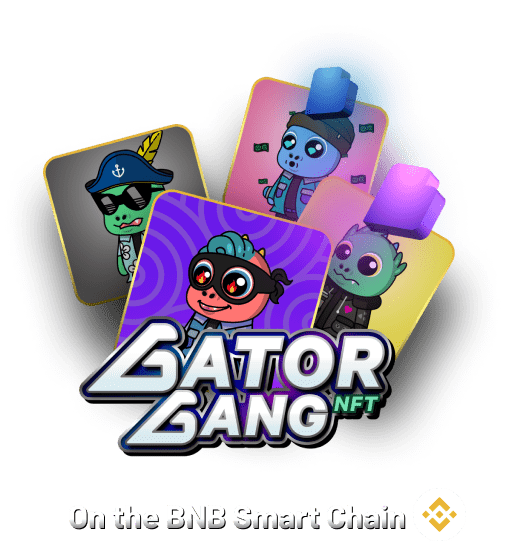 Your Gator is your membership card
Exclusive perks and access for our Gators, at an unbeatable price. This is NFTs done right.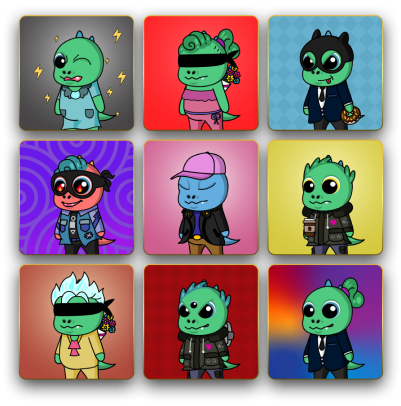 Exclusive pre-sale whitelist access for all future NFT collections (No Gator? No whitelist!)
Exclusive Access to Gator Gang VIP Club in the TCGWorld Metaverse + future in-game utility
Early access and testing of future tech products
Access to exclusive Discord roles, badges, & channels
2% of EG Token buy & sell volume AND 15%of HeadsTails revenue are converted into NFT holder rewards.
Affordable, low gas fees, and carbon negative
Brought to you by a fully doxxed team that's donated over $3.7M to charity

Meet The Squads

Chill Squad
Junk food, comfy clothes, good music... these Gators know how to relax!

Adventure Squad
Heroes! Villains! These Gators are always looking for a way into danger... and then a way out of it!

Love Squad
These Gators just want to spread the love. Love for the planet, love for each other - they make everyone feel warm and fuzzy!

Space Squad
While most would call the void of space terrifying, these Gators call it home. Some claim they've been through a wormhole and lived to tell the tale!

Business Squad
These Gators have an innate talent for working their way up the corporate ladder, and they always look fancy while doing it!

Bling Squad
Some are obnoxious, some are sohpisticated, but no one denies that these Gators don't draw attention with their diamonds and crypto!

Party Squad
Now these Gators truly know how to live it up! Beaches, raves, seafood restaurants... they can turn any time into a good time.

Misfit Squad
Not all Gators fit in, which is why these ragtag Gators have made a squad all their own! There's some strange characters in here...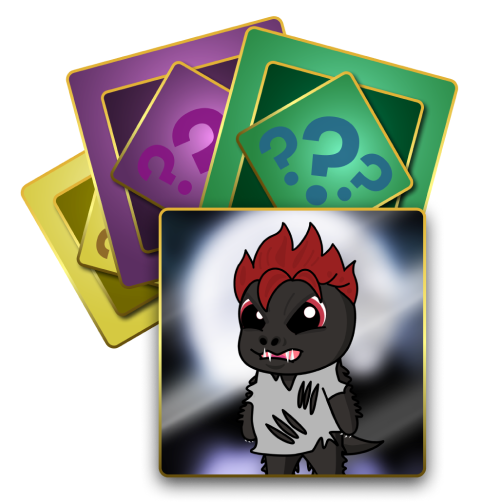 Legendary Gators
Plenty of unique, custom Gators are lurking within the collection! Mint for your chance to receive one, and join the Discord for all the reveals. The Legendaries gain an exclusive status in Discord and earn lion's share of NFT staking rewards.
Pre-Sale Whitelist
Gain early access to the collection at an exclusive low price!
Whitelist Limit: 1000 slots!
#TeamSeas NFT holders gain automatic whitelist
Pre-Sale Price: $30 USD*
Public Sale Price: $75 USD*
* You will need BNB to purchase the NFTs. At the time of sale date announcement, we will peg the price to the equivalent in USD.
Road Map
Phase 1: Sneak Peeks
Tune in to our Discord and claim the NFT Collector role to get notified of all the suprises along the way.
Phase 2: Whitelist Contest
We'll host a referral contest- the more people you get into our discord, the more points you get! The top 1000 contestants will earn a spot on the whitelist!
Phase 3: PR & Promotions
We'll be launching marketing about Gator Gang in all the usual spots, and telling the world about the cool stuff we're doing. We'll also be giving away some WL spots!
Phase 4: Pre-Sale Countdown
We'll officially announce the time and date of the pre-sale about 1 week in advance. Last chance to get on the whitelist!
Phase 5: Pre-Sale Goes Live
The pre-sale will go live, and newly minted gators will start arriving on Earth! New members will be granted their exclusive Discord access and roles.
Phase 6: Main Sale
48 hours after the pre-sale, we'll open it up to everyone!
Phase 7: Giveaways & Rarity Tables
We have lots of fancy Gators looking for a good home! Don't miss these giveaways! We'll also be releasing the rarity tables and a rarity checker bot in the Discord.
Phase 8: NFT Staking
Stake your NFTs in our NFT Staking Vault. 2% of EG token buy and sell volume will reward all NFT stakers.
Frequently Asked Questions